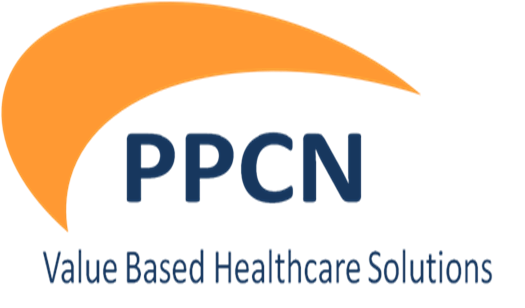 The PPCN program is a patient-focused collaboration between self funded health plans, employees with chronic conditions and specially trained clinical pharmacists.
In private, face-to-face counseling sessions with clinical pharmacists, participants learn how to better manage their chronic conditions (diabetes, high blood pressure, cholesterol) and reduce associated health risks.
The result for your employees with chronic conditions: Better health, well being, and a feeling of empowerment.
The result for you: Lower health care costs, less absenteeism, and improved productivity.
PPCN's unique disease management program utilizes clinical pharmacists with advanced credentials and expertise in chronic health conditions to counsel patients, either at your place of business or an off-site clinical location. Peer reviewed studies have proven that face-to-face clinical interventions for employees with chronic health conditions is the most effective method of improving outcomes.
"A chronic illness like diabetes requires a lot of self-management. Pharmacists educated and trained to assist in the management of that specific health problem can make a difference."
Jeff Russell, MD, Endocrinologist
Our pharmacists are skilled in selecting and managing the complex combinations of drugs required to treat chronic health conditions such as diabetes, but they also understand that drugs are not the only component to improving overall health. Through treatment, education, counseling, and coordinating care, our pharmacists significantly impact overall patient compliance to prescribed treatments. Increasing patient compliance results in less frequent and shorter periods of hospitalization and lowered emergency room utilization which translates to significant healthcare cost savings for employers as well as lowered absenteeism and higher productivity.
We accomplish these outcomes by:
Tailoring drug therapy for optimal outcomes

Driving adherence to treatment plans

Improving employee self-care knowledge and skills

Establishing attainable goals as well as providing support and motivation to achieve those goals.

Identifying and addressing performance gaps relative to standards of care for the disease state.
For the employer, PPCN tracks, measures and reports outcomes in three areas:
Health care costs, prior to and after implementation of the program

Baseline and ongoing clinical outcomes

Participant's satisfaction
PPCN programs are easy to implement and maintain. Established templates and processes seamlessly integrate into existing health and pharmacy benefit plans, wellness programs, on-site clinics, etc.
For more information, please contact:
Scott Moss

Vice President Sales & Marketing

336-542-7844

Scott.Moss@EmailMM.com